Services
I engage with the writing, editing and mentoring needs, and practical dilemmas of other writers. Currently specializing in long projects. I am currently on hiatus to work on a novel and teach fiction writing at Smith College.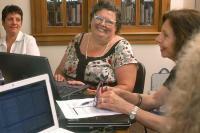 Fiction, nonfiction, poetry, memoir.


Contact me at susan@susanstinson.net for rates and more information.
Project Planning

Help with developing,sustaining and finishing projects. Designed to help writers set goals, plan projects, identify specific steps, and discover what inspires them to keep working.

Individual sessions of fifty minutes, on Zoom or by phone.
Contact me at susan@susanstinson.net for rates.
What People Say About Working With Susan

Susan is a very fine writer who has also done superb editing on my work and has been sunny, practical and convincing in urging me on.
Nancy Folbre
The Invisible Heart: Economics and Family Values (The New Press, nonfiction)
recipient, MacArthur Fellowship

Susan's expertise and respect for the written word and the writer make her a pleasure to work with. Her editorial skills and creative spark have inspired and improved my writing for over twenty years. She brings the same eloquence, commitment, and hard work evident in her own stunning prose to her collaborations. Susan is a great writer and coach who cares deeply about the work of others.
Sally Bellerose, The Girls Club (Bywater Books, novel, 2011)
Recipient, National Endowment for the Arts literature fellowship

The most exciting thing about Susan as an editor and coach is how good she is at helping me find my own voice. She was great help with my book proposal, and worked with me to create a doable writing plan with clear strategiees for how to accomplish my tasks. I think she's the best.
Linda Stout
Collective Visioning: Creating the World We Want to Live In (nonfiction,Berrett-Koehler, 2011)

Susan has a special and powerful combination for a writing coach; she points you toward the necessary hard work to be done while cheering on your good work and filling you with inspiration for what lies ahead. I left every session with Susan more energized and resourceful. I was able to write and to revise (never my favorite thing!). I completed long poem cycles and deepened my identity as a writer. I highly recommend working with Susan. You will grow as a writer and you will laugh and enjoy yourself while doing so.
Carolyn Cushing, poet

I've worked with Susan throughout my academic career, from selecting and applying to graduate school to selecting, researching, writing, and completing a doctoral dissertation. Her advice has always been spot-on and her immense writing and editing skills have markedly improved both the dissertation and numerous published articles. But what I most appreciate about Susan is the wide range of her support. She attends not just to the details of my work, but to the vision and passion that inspires it as well, ensuring that both remain vibrant through long haul of long projects. I can't recommend her highly enough.
Lynne Gerber, Ph.D., University of California, Berkeley.
Seeking The Straight and Narrow: Weight Loss and Sexual Reorientation in Evangelical America (nonfiction, University of Chicago Press, 2011).

Susan has been key in writing successful grants and building better organizations. Her writing and organizational skills are invaluable. She's great at figuring out next steps to move projects forward while keeping an eye on the big picture.
James Heintz, Field Guide to the US Economy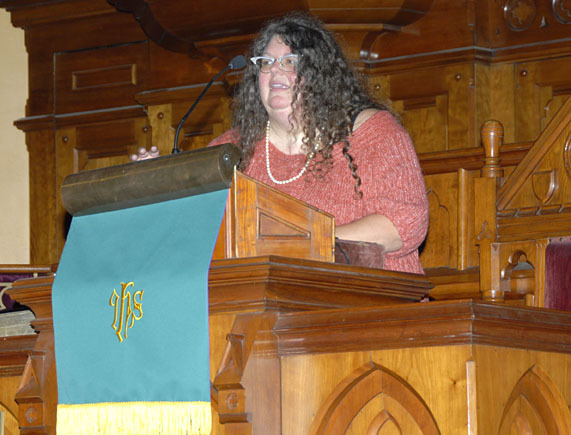 Readings, Lectures, Classroom talks, Workshops, Speeches

Jonathan Edwards
18th Century Women's Lives in the Connecticut River Valley
Researching a Novel
Life as a Writer
Writing Fiction and Poetry: Various Topics on Literary Craft
Unshelved: Writer in Residence at a Public Library
Fatness: Perspectives on Body Size

Contact me at susan@susanstinson.net for rates.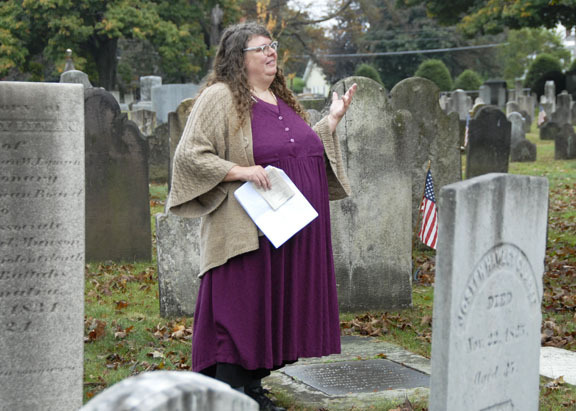 Northampton History Tours
Bridge Street cemetery walking tours.
Can be focused on:
Local history in the eighteenth and nineteenth centuries
Jonathan Edwards
Sylvester Graham
Local Women's History
Individuals or Groups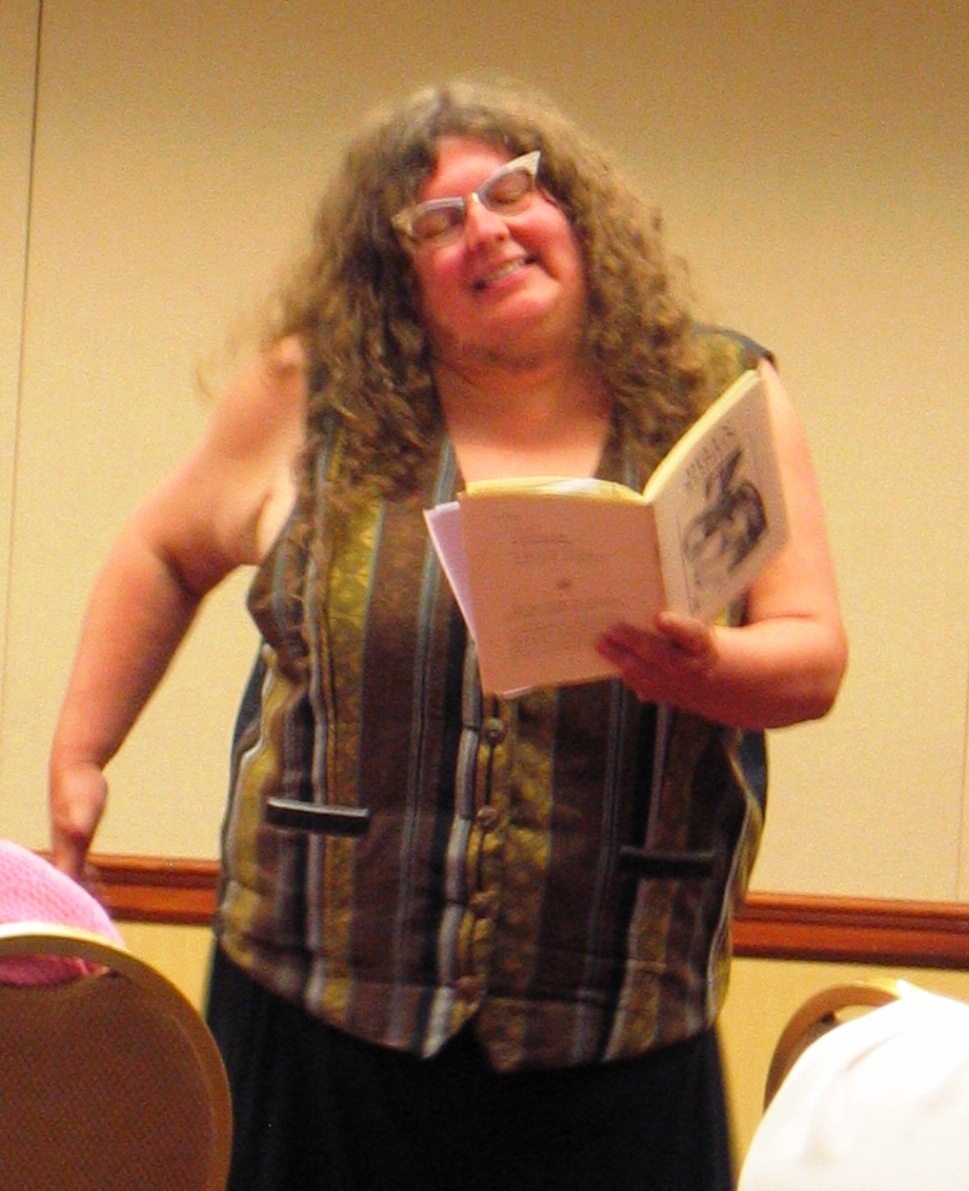 What people say about an event with Susan

"If you ever get the opportunity to hear author Susan Stinson read, run -- frantically -- and get a good seat. Stinson had the unique gift of taking her lilting, beautiful prose and flowing poetry and caressing the words with her sensuous, exciting voice. I saw her reading recently in San Francisco and was startled by her incredible power to lift her own words from the page, translating them into a stunning, energized performance. Susan Stinson is not just a writer of considerable talent, she is an event." - Icon Magazine, Toronto

"Because of the emotional impact of her work, people grasped the issues more quickly than usual, and talked with great candor about their lives and their feelings." - Miriam Berg, Council on Size and Weight Discrimination

"Stinson almost sings the words, moves to them, makes her hands dance. And by doing this, she breaks taboos...Go hear her, and you will think differently about fat." - Daily Hampshire Gazette

"Susan Stinson articulates all of the emotions and insights of growing up in a fat body, but also charts a path through the wilderness of self-hatred into healing and self-love." - NAAFA Newsletter

"Explicit, liberating, painful and wonderful! I've never heard anything like it." -Stonewall Center, University of Massachusetts, Amherst

"Gorgeously abundant and abundantly gorgeous are the words that come to mind when I think of Susan Stinson and her writing. She is a passionate, powerful and sensual reader, and anyone lucky enough to hear her will never forget her." - Leslea Newman, author