Books
Winner of the Benjamin Franklin Award in Fiction, Martha Moody is a speculative western, embracing both ordinary and magical details of women's lives in the old west. It is, also, an old-fashioned love story. In precise language that dips into the sensuous delights of the flesh and the palate, the reader witnesses the love in Amanda Linger's life.

"A tale of longing and self identification and reconciliation. Amanda Linger pines for shop owner Martha Moody whose girth, sensuous folds of flesh and loving caresses pull Amanda out of the stasis of a loveless marriage...MARTHA MOODY is a tender exquisitely rendered story with strong characters, a sense of love and magic surrounding them, and one incredible cow." Icon Magazine, Toronto
SPIDER IN A TREE is about eighteenth century preacher Jonathan Edwards, his family, and those enslaved in his household in Northampton, MA a New England town he made famous for piety before its people rejected him.

Available from Small Beer Press!
Read the prologue of the book at the link above. Video of the author reading and links to more excerpts, essays and interviews about the books, as well.

Jonathan Edwards is considered America's most brilliant theologian. He was also a slave owner. SPIDER IN A TREE tells the story of the years he spent as a preacher in eighteenth century Northampton, Massachusetts, a town Mr. Edwards made famous for piety before its people rejected him. In his famous sermon "Sinners in the Hands of an Angry God," Mr. Edwards compared a person dangling a spider over a hearth to God holding a sinner over the fires of hell. Here, spiders and insects preach back. No one voice, no matter how mighty, drowns out all others. There is Leah, a young West African woman enslaved in the Edwards household, who is drawn to Calvinism; Edwards' young cousins Joseph and Elisha, whose father kills himself in fear for his soul; and Sarah, Edwards' wife, who is visited by ecstasy. Ordinary grace, human failings and extraordinary convictions combine in unexpected ways to animate this old New England tale.
Venus of Chalk is by turns tender and ruthless, dark and funny, haunting and starkly contemporary. In spare, eloquent prose Stinson mines depths most writers shy away from.   This is one ride you won't want to miss.
-- Alison Smith, author, Name All the Animals
Poetry and lyric essays about fatness. Now available at Book Moon Books!
Belly Songs: in celebration of fat women is a chapbook of poems and lyric essays published by Orogeny Press (1993.) The cover is a charcoal drawing of Susan Stinson by her brother Don Stinson. Hard to find but very cool!
It's the summer of drinking and driving, disco and diets, fake IDs and geology, and fat 17-year-old Char is wondering if she is animal, vegetable, or mineral. What does it mean when your best friend French-braids your hair, kisses you on the lips, and leaves town? Char gets a summer job in a nursing home, and meets people with bodies and abilities as various as the textures of the rocks her friend Felice collects. Fat Girl Dances with Rocks is a novel about the many shapes of beauty: the fold of a belly, the green swelling of seedlings, the sharp edges of granite, obsidian, and flint. Fat Girl Dances with Rocks is a coming of age story. It is a coming out story, and for Char, it is a story of coming into her own body - all the way to the edges of her skin.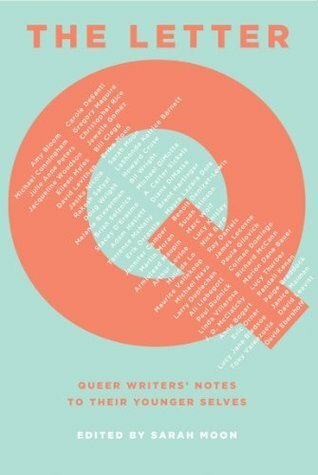 Letters by Queer Writers to Their Younger Selves. 64 authors, including Gregory Maguire, David Leavitt, Jewelle Gomez, Susan Stinson. Half the proceeds go to The Trevor Project.